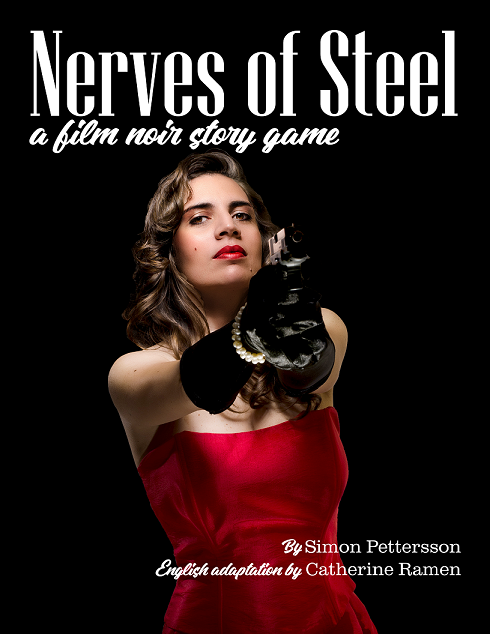 A game of classic Bogartesque film noir, complete with censorship and voiceover monologues
Nerves of Steel is the English version of my game Nerver av stål. The game is translated, recompiled and expanded by Catherine Ramen, and it is without doubt the better version of the game, though the rules are identical.
Nerves of Steel is a game that seeks to emulate the old film noir movies of the 40s and early 50s. It is a game unlike most others, with strict rules for narration and for using music in the game, and a specific mechanic to construct and resolve a mystery during play, resulting in a story that would not have been out of place at an American post-war cinema.
You can find the game at Catherine's Aviatrix Games.